Click here for July 11th, 2021 Bulletin



REMINDER: THERE IS NO LIVE-STREAM SERVICE ON JULY 11TH.
In-person worship at Greeley Park (Gazebo) Nashua, NH @ 9:30 am
Pre-recorded service to be shared on Facebook


 
Staff Summer Reading

Karrie Lam's Summer 2021 Reading List
I AM ASIAN. published by ASIAN & LOUD
For so long, Asians have been underrepresented, stereotyped, and have faced
  obstacles due to racism within the American culture. In the book I AM ASIAN., the
readers finally can hear 50 people, 50 stories from around the world on WHAT IT'S LIKE
TO BE ASIAN. My son, Tinson Lam, is one of the contributors, I highly recommend this
Book to anyone who wants to understand Asian's perspectives on many aspects of life.


Physical copy:  https://www.asianandloud.com/collections/frontpage/products/50asianpaperback?aff=29
Ebook:  https://www.asianandloud.com/collections/frontpage/products/50peopleiamasian?aff=29
Or Amazon: https://amzn.to/2HqvEGq

 
Financial Parenting by Larry Burkett and Rick Osborne
Larry Burkett and Rick Osborne give a historic overview to show how each change in our economy has affected the next generation. They direct parents back to the Bible to examine what God has to say about our finances and the parents' responsibilities to pass these principles on to their children. I recommend this book to ALL parents with children from K-12.

 
https://www.amazon.com/s?k=Financial+Parenting+by+Larry+Burkett+and+Rick+Osborne&ref=nb_sb_noss

 
The Trouble with Jesus by Joseph M. Stowell
When Christians were caught in the midst of disasters, uncertainties, or troubles, they sometimes blamed God or did not welcome Jesus back to their lives. Stowell analyzes the problem and goes on to provide wise, practical principles for making Jesus known and welcome in our challenging days. I recommend this book to anyone who wants to build a deep relationship with Jesus.
 
https://www.amazon.com/s?i=aps&k=The%20Trouble%20with%20Jesus%20by%20Joseph%20M.%20Stowell&ref=nb_sb_noss&url=search-alias%3Daps


Summer Worship
Our 9:35 am Summer streaming service is now open for in-person registration. Worshipers may join us in the sanctuary. Safety protocols will be followed and masks will be required. Please use the link provided below to register, walk-ins are welcome as space allows.  If you have any questions or need assistance in registering, please contact the main office at
(603) 882-3361 or office@mainstreet-umc.org

Sunday, July 18th Worship

Please arrive no later than 9:15 am so that you have time to go through the screening process.
Worship Tech Team Update
Please use the following link to hear the latest news and information from our Tech Team.
Tech Team News
Father's Day/Tools of Hope:  Thank you for your generous gifts in support of Church World Service Tools of Hope Sunday.   We missed dropping those gifts into Bill Hebel's toolbox, but smile with the memory of his support of this ministry for so many years.  Hoping that next year we will be able to each pin a tool onto the bulletin board at the front of the church and remember and honor our fathers and those who acted as fathers to us one by one.



 
Food Pantry: The Nashua Soup Kitchen will be returning to its former hours on July 1!  Volunteers are needed to fill these new spots! Your blue apron is waiting!  We will be open from 11 to 2:45 Monday through Friday. If that is too long for you, please consider coming to volunteer for two hours, from 11 to 1 or 1 to 2:45. Now that people are choosing their own food, more volunteers are essential!






 Shampoo and conditioner are much-requested items at the Soup Kitchen.  Soup supply could use some cans of Progresso-type soup that does not need to be diluted. Dried beans or lentils are appreciated by many of our New American families who do not use canned beans.  Since many of these families do not eat meat, the dried beans serve as a protein source. Our Heart of Nashua Food Assistance Ministry provides food ordered from the NH Food Bank and from USDA sources, but sometimes we shop to add variety to the choices. The photo shows a recent shopping trip.
If you need food or know someone who does, please come to the Nashua Soup Kitchen.  Hours are listed below:
Pantry Services at the Soup Kitchen, 2 Quincy St.:
Non-perishable food boxes and fresh produce available.
Monday through Friday: 11 am-2:45 pm, starting July 1  
Thank you from the Missions Work Area
 
Kids Corner
 
This week, the bird we will consider is the pelican.
What do you think is special about a pelican?  Can you think of books or movies where you have seen a pelican?

Here is coloring page link for you to decorate and display:
.Pelican Coloring Page
Be sure to share photos with the office
office@mainstreet-umc.org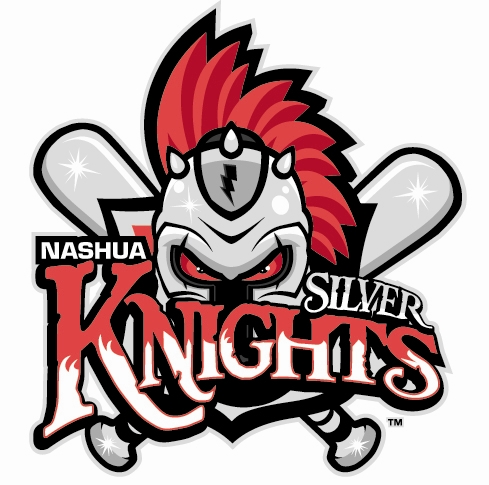 Silver Knights Outing!!!
Take MSUMC out to the ballgame!!!  Friday, August 6th is the date!  If this is something you would like to be a part of, please contact the main office, office@mainstreeet-umc.org , so that we have you on our ticket list.  If we get 15 people or more, the ticket price is discounted to $6/each.  Looking forward to a night of fun, fellowship and fireworks!! 
Pastor's Sabbath Days:
Pastor Kelly: Tuesday
Pastor Kristy: Friday

Days to Reach Pastors
Pastor Kelly: Monday, Wednesday, Thursday, Friday
Pastor Kristy: Monday, Tuesday, Wednesday, Thursday

Mainstreet United Methodist Church · PO Box 1517 · Nashua, NH 03061-1517 · USA