Monday, June 28, 2021
--
My dear friend. I am Abel Roberts, did you get my previous email?

Regards,
Abel Roberts
Thursday, June 24, 2021



A Message from Pastor Kelly
For the next several weeks, we will be featuring a staff member Summer reading list.  This week the list comes from Pastor Kelly.
An exhilarating exploration of the science and wonder of global bird migration.
 
In the past two decades, our understanding of the navigational and physiological feats that enable birds to cross immense oceans, fly above the highest mountains, or remain in unbroken flight for months at a stretch has exploded. What we've learned of these key migrations―how billions of birds circumnavigate the globe, flying tens of thousands of miles between hemispheres on an annual basis―is nothing short of extraordinary.
 
Bird migration entails almost unfathomable endurance, like a sparrow-sized sandpiper that will fly nonstop from Canada to Venezuela―the equivalent of running 126 consecutive marathons without food, water, or rest―avoiding dehydration by "drinking" moisture from its own muscles and organs, while orienting itself using the earth's magnetic field through a form of quantum entanglement that made Einstein queasy. Crossing the Pacific Ocean in nine days of nonstop flight, as some birds do, leaves little time for sleep, but migrants can put half their brains to sleep for a few seconds at a time, alternating sides―and their reaction time actually improves.
 
These and other revelations convey both the wonder of bird migration and its global sweep, from the mudflats of the Yellow Sea in China to the remote mountains of northeastern India to the dusty hills of southern Cyprus. This breathtaking work of nature writing from Pulitzer Prize finalist Scott Weidensaul also introduces readers to those scientists, researchers, and bird lovers trying to preserve global migratory patterns in the face of climate change and other environmental challenges.
 
Drawing on his own extensive fieldwork, in A World on the Wing Weidensaul unveils with dazzling prose the miracle of nature taking place over our heads.
 
From biblical times to today, humans have found meaning and significance in the actions and symbolism of birds. We admire their mystery and manners, their strength and fragility, their beauty and their ugliness—and perhaps compare these very characteristics to their own lives in the process.
 
Though admired today, the birds of Scripture are largely unseen and underappreciated. From the well-known image of the dove to the birds that gorge on the flesh of the defeated "beast" in Revelation, birds play a dynamic part in Scripture. They bring bread to the prophets. They are food for the wanderers. As sacrifices, they are the currency of mercy.
Highlighting 10 birds throughout Scripture, author Debbie Blue explores their significance in both familiar and unfamiliar biblical stories and illustrates how and why they have represented humanity across culture, Christian tradition, art, and contemporary psyche. With these (usually) minor characters at the forefront of human imaginations, poignant life lessons illuminate such qualities as desire and gratitude, power and vulnerability, insignificance and importance—even as readers gain a better understanding that God's mysterious grace is sometimes most evident in His simplest of creatures.
 
From critically acclaimed author Brian McLaren comes a brilliant retelling of the biblical story and a thrilling reintroduction to Christian faith. MSUMC is invited to read as a congregation beginning this September.
 
This book offers everything you need to explore what a difference an honest, living, growing faith can make in our world today. It also puts tools in your hands to create a life-changing learning community in any home, restaurant, or other welcoming space.
 
The fifty-two (plus a few) weekly readings can each be read aloud in 10 to 12 minutes and offer a simple curriculum of insightful reflections and transformative practices. Organized around the traditional church year, these readings give an overview of the whole Bible and guide an individual or a group of friends through a year of rich study, interactive learning, and personal growth.
 
Perfect for home churches, congregations, classes, or individual study, each reading invites you to cultivate an honest, intelligent understanding of the Bible and of Christian faith in 21st century. Engage with discussion questions designed to challenge, stimulate, and encourage.
Reimagine what it means to live joyfully and responsibly in today's world as agents of God's justice, creativity, and peace. This book will inspire and activate you in your spiritual journey.

A bold proposal "only doubt can save the world and your faith." Bishop Devadhar has recommended this book to congregations and has invited the author to a 4-week zoom class beginning September 13
 
Sixty-five million adults in the U.S. have dropped out of active church attendance and about 2.7 million more are leaving every year. Faith After Doubt is for the millions of people around the world who feel that their faith is falling apart.
 
Using his own story and the stories of a diverse group of struggling believers, Brian D. McLaren, a former pastor and now an author, speaker, and activist shows how old assumptions are being challenged in nearly every area of human life, not just theology and spirituality. He proposes a four-stage model of faith development in which questions and doubt are not the enemy of faith, but rather a portal to a more mature and fruitful kind of faith. The four stages—Simplicity, Complexity, Perplexity, and Harmony—offer a path forward that can help sincere and thoughtful people leave behind unnecessary baggage and intensify their commitment to what matters most.
 
"Will help you live fuller and breathe easier.." —Glennon Doyle
 
While imprisoned in a Nazi concentration camp, Simon Wiesenthal was taken one day from his work detail to the bedside of a dying member of the SS. Haunted by the crimes in which he had participated, the soldier wanted to confess to - and obtain absolution from - a Jew. Faced with the choice between compassion and justice, silence and truth, Wiesenthal said nothing. But even years after the war had ended, he wondered: Had he done the right thing? What would you have done in his place?
 
In this important book, fifty-three distinguished men and women respond to Wiesenthal's questions. They are theologians, political leaders, writers, jurists, psychiatrists, human rights activists, Holocaust survivors, and victims of attempted genocide in Bosnia, Cambodia, China, and Tibet. Their responses, as varied as their experiences of the world, remind us that Wiesenthal's questions are not limited to events of the past. Often surprising and always thought-provoking, The Sunflower will challenge you to define your beliefs about justice, compassion, and human responsibility.
 
"How can you still be a Christian?" 
 
This is the most common question Diana Butler Bass is asked today. It is a question that many believers ponder as they wrestle with disappointment and disillusionment in their church and its leadership. But while many Christians have left their churches, they cannot leave their faith behind. 
 
In Freeing Jesus, Bass challenges the idea that Jesus can only be understood in static, one-dimensional ways and asks us to instead consider a life where Jesus grows with us and helps us through life's challenges in several capacities: as Friend, Teacher, Savior, Lord, Way, and Presence. 
 
Freeing Jesus is an invitation to leave the religious wars behind and rediscover Jesus in all his many manifestations, to experience Jesus beyond the narrow confines we have built around him. It renews our hope in faith and worship at a time when we need it most.

Tutu, the former archbishop of Cape Town, 
winner of the 1984 Nobel Peace Prize, 
and chair of the Truth and Reconciliation Commission from 1995--1998, led struggles against apartheid in South Africa 
while espousing a theology of relationship known as "ubuntu." 
Battle takes you inside this spiritual heavyweight's soul in Reconciliation: The Ubuntu Theology of Desmond Tutu.
 
-Pastor Kelly


Summer Worship
Our 9:35 am Summer streaming service is now open for in-person registration. Worshipers may join us in the sanctuary. Safety protocols will be followed and masks will be required. Please use the link provided below to register.

Please arrive no later than 9:15 so that you have time to go through the screening process.
Sunday June 27th Service Link
*If you prefer to worship without a mask, join us outdoors on July 4 and August 1st  at 8:15 (Garden Holy Communion) or on July 11th at 9:30 am at Greeley Park (Gazebo).

Request from your Lay Leaders and Nominations team
Given the challenges of the past year and the reduced capacity of our teams during the pandemic, we're asking for an extra year of team membership, a freeze on committee changes for this upcoming year, if you're willing. There are a couple of notable exceptions, openings like the Finance Chair, which we must fill, but for the most part, many teams couldn't get done what they wanted to do, so we're having a do-over. Contact Pastor Kelly or the lay leaders if you still want to rotate off of your team assignments this year or if you have interest in working on another ministry area.
Thank you.


Nashua Farmers Market 2021
NOW OPEN
10 am–2 pm Sunday
We're so excited to welcome you back to our 
Nashua Farmers Market
for the summer of 2021! We have returning and new vendors ready to share their bounty with you, as well as art, music, dance and MORE!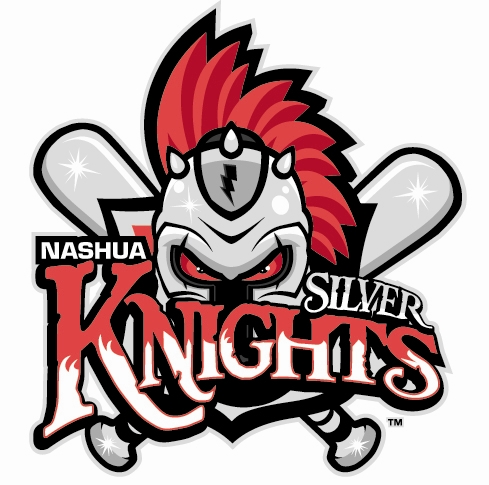 Silver Knights Outing!!!
 We are looking into a  Fireworks Friday night baseball game!  The two dates of interest are Friday July 30th or Friday August 6th.  If this is something you would like to be a part of, please contact the main office, office@mainstreeet-umc.org , and let us know which day you would prefer so that we can purchase a block of tickets together.  
Summer Counters Needed
 
Our fantastic counters work so hard and diligently each Sunday and need a little Summer time off to recharge and relax.  If you are available and/or able, we would greatly appreciate your help through the summer.  Please contact Natasha Drew at
office@mainstreet-umc.org
Thank you!
Project Linus Update
 
Thank you for letting , my Girl Scout friend and I put a blanket collection box at MSUMC.  As of Monday, June 7th we exceeded our goal of 125 blankets (130 blankets in total)!!  Thank you for your support. 
   -Nora C. and friend
May 2021 Finance Snapshot:
General Fund (GF)
Total GF Income Received as of 5/31/2021:      $204,630.73*
Total GF Income Budgeted through 5/31/2021:      $183,125.00
Total GF Expenses Paid through 5/31/2021:      $169,000.84
Total GF Expenses Budgeted through 5/31/2021:   $191,670.69
*  Includes $10,260.00 designated for Heart of Nashua Continued and CARES Act PPP Draw 2 Funds of 
    $41,352.00 received and used for GF expenses.
Notes on General Fund
We did not pay World and New England Mission Shares leaving us two months behind ($3902.52).   We can make this up later in the year depending on income and expenses.  

The last of the Cares Act PPP funds were used in May for the May 15 payroll.  The PPP money was an immense help in meeting our financial obligations.  We will apply for forgiveness later this summer.

We are current on other expenses.
Heart of Nashua 1 & 2 (GiF) & HON Cont. (Capital Campaign/Elevator, Connector, Renovations) 
-  Balance Due on HON Loan as of 5/31/2021:  $141,793.76 (Loan was $358,343.45)
-  In May the $1,769.53 monthly payment was paid.  HON Cont. funds on hand 5/31/2021 ($8696.72) will cover payments for five months.  
-  Total Paid (including interest) Using HON 1, 2 & Continued as of 5/31/2021:  $1,893,427.65
Funding for the Future, 100 for $150 (Endowment) – Received this year as of 5/31/2021:  $1895.
    Anyone can be one of 100 people or families giving $150 each year (or donate any amount) to grow our endowment for our future.
Parsonage Mortgage – As of 4/30/2021 we owed $67,395.07 on the parsonage.  We are paying $896.22 per month.  At the present rate, the parsonage will be paid off on 1/23/29.  We have been using income from the Scrip's gift card fundraiser program run near Christmas to paydown the principal.  If you wish to donate directly to reduce this balance, please mark donations for parsonage paydown.
Extra Mile Giving Opportunities - At this time, we have two opportunities and one anticipated opportunity for extra mile giving.  
-The church will replace the bark mulch along the plantings with river rock.  This will be longer lasting than mulch and will help prevent cigarette fires and damage to our sprinkler system which have been an issue.  The total expense is $2750 and the work will likely occur in July.   Donations may be made for this and should be marked "landscaping."  
-We received notice of a partial approval of $882 on a matching grant from the New England Conference Together for Tomorrow grant program.  It will help provide incremental upgrades to the existing A/V systems of the church to enhance our ability to reach our community.  The application was for a matching grant of $1181 to match $1181 from the church (totaling $2362).  Areas of our outreach to be enhanced:  
               ·    Improved production quality of our online video stream, and enhanced video capability.
               ·     Simplified production for volunteer technical team
               ·     Support for audio amplification for inperson outdoor worship
               ·     Preparation for future hybrid online/in-person worship
Please mark donations A/V.
-We plan on replacing flooring in Kristy's office with the same as in the vestry.  We have not yet   received a quote for this.  
For additional information on the landscape stones and flooring, contact Donna Swanson.  Contact Jerry Harrow for information on the A/V production updates.   
Thank You  Thank you to all who support this congregation.  Your financial gifts, service and prayers are all appreciated and needed to meet our budget goals.  It is a lean budget and barely covers needs.
Pastor's Sabbath Days:
Pastor Kelly: Tuesday
Pastor Kristy: Friday

Days to Reach Pastors
Pastor Kelly: Monday, Wednesday, Thursday, Friday
Pastor Kristy: Monday, Tuesday, Wednesday, Thursday

Mainstreet United Methodist Church · PO Box 1517 · Nashua, NH 03061-1517 · USA


Thursday, June 10, 2021



A Message from Pastor Kelly
Every month, a small group gathers in the garden, on the first Sunday, for holy communion.

It's a lovely gathering of the people called Methodists willing to get up early in order to share Christ's table with each other. This Sunday, we celebrated our Wesleyan heritage with quotations from Methodists, hymns by Charles Wesley and Fanny Crosby, and of course, the Eucharist, which our founder, John Wesley, called a "means of grace" so necessary to keep us in relationship with God and one another. Around our table on the sidewalk out front, there were a few people who were also excited to lower their masks due to the new CDC guidelines that said outdoor air mitigates the risks of being in each other's presence.

And yet, there were others who preferred to keep their masks on.
That's fine too. We get it. Some are immune-compromised or are caring for those with complicating conditions or have contact with kids or grandkids who are not vaccinated. Others are medical professionals who have seen even vaccinated people with COVID conditions or are worried about the Delta variant causing trouble in some places. Some are concerned to lower their guard after a year of cautious behavior. We support your decisions about your health and risk tolerance and will continue to take the safety measures we need as a congregation to care for the broadest amount of people.

So we continue to require masks indoors and understand they are optional outdoors.

Whatever your comfort level, go easy on one another and be gracious with each other–including the Safety/Re-entry team who is working hard to understand all the current scientific advice and make the best possible decisions for our diverse congregation that includes vaccinated and unvaccinated people in our gatherings.

The apostle Paul warns against being prideful and acting in ways that puff up yourself. Do not let your own sense of righteousness tear one another down. Rather, know that love–loving actions–  takes pains to build one another up.

So go easy on one another and take care to build each other up.

                                                      -Pastor Kelly


P.S.  Our 9:30 summer streaming service is now open for in-person registration. Worshipers may join us in the sanctuary beginning next Sunday (June 20th) and safety protocols will be followed and masks will be required. Please use the link provided below to register.

Sunday June 20th Service Link

If you prefer to worship without a mask, join us outdoors on July 4 at 8:15 (Garden Holy Communion) or on July 11th at 9:30 am at Greeley Park (Gazebo).
Preparing for a controlled reopening:  a message from the Re-entry team and Pastor Kristy
There is so much good news these days!  The number of new cases of COVID-19 in Nashua continues to fall as people are vaccinated, and the number of vaccinated people is rising as youth aged 12-15 have been cleared for vaccination.  We are encouraged!
In response to improving conditions in the pandemic, the Re-entry Team is relaxing some of the restrictions put in place at the beginning of the pandemic.  Here's what's new:
Worship:  Starting June 20th (9:30 service, Summer hours), up to 40 people will be welcome to attend the streamed worship service in the sanctuary each week.  Masks, screening questions and physical distancing will still be required.  Humming is okay, but singing is not yet considered to be safe in groups.  Those who wish to attend will need to register in advance by calling the church office or signing up through the Eventbrite links that will be provided by Friday before the service. (This allows us to check people in quickly and do contact tracing in the case that a person tests positive for COVID-19 after the service.)
Small groups:  Groups of up to 20 people will now be permitted to use the Vestry for meetings and events.  Again, masks and screening questions are still required, and group leaders must call the church office in advance to schedule the time, so that groups don't double-book.  Please give the office enough notice so that the room can be set up.  Groups are responsible for disinfecting the Vestry after use. 
Funeral Services are limited to 50 people in the sanctuary, not including ushers, health screeners and staff.  A guest list with contact information will be provided to the church office at least 24 hours before the service to help facilitate check-in of all family and guests upon entering and to make possible contact tracing.  Seating is physically-distanced by household.  Masks must be worn over the mouth and nose at all times, regardless of vaccination status, except during the time when a person is speaking at the microphone.  At this time, no live singing can take place.  
Receptions after the service must be held off-site, or outdoors, as group eating and drinking is not yet permitted in the building. 
Health screenings:  Temperature checks will no longer be required, and the travel question has been expanded to ask only about international and cruise ship travel, as the CDC recommends.  Domestic travel is ok.  Questions about symptoms of illness are still in place.
As always, your cooperation is essential in making these changes successful.  We thank you for your patience and willingness to protect the most vulnerable among us, including children and vulnerable adults who cannot yet have the vaccine.  We continue to look forward to greater freedoms, as conditions allow.
Summer Counters Needed
 
Our fantastic counters work so hard and diligently each Sunday and need a little Summer time off to recharge and relax.  If you are available and/or able, we would greatly appreciate your help through the summer.  Please contact Natasha Drew at
office@mainstreet-umc.org
Thank you!
Golfers Get Ready!
$72.00 per golfer
Team and Individual Registration is available
We can use additional support with sponsors. 
Personal Hole Sponsors @ $50.00/sign. 
Corporate Hole Sponsors @ $75.00/sign. 
Each sign is 8-1/2 x 11, laminated and attached to a sign board.
 
CWS Tool Drive
 
In 2020, we distributed thousands of materials around the world to neighbors who are trying rebuild their lives. But we need your help building on this work in 2021. Support CWS Tools to reach out to families fleeing their homes, recovering from disaster and more.

Sunday, June 20th is our CWS Tools Sunday.  Donation can be sent to the office, dropped off Monday-Thursday 9am-1 pm or online at: https://cwstools.org/main-street-umc-virtual/

Be sure to include who your tool donation is in honor/memory/or celebration of so that we can recognize you in our Sunday morning bulletin!
Prime Day is coming up on June 21st and will run through June 22nd.
Get ready for Prime Day!  Sign up for AmazonSmile and select Main Street United Methodist Church as your preferred charity
at 
smile.amazon.com/ch/02-0263867
.
Remember to shop for
deals at
smile.amazon.com
,
or with AmazonSmile ON in the Amazon app, and AmazonSmile will donate to us at no cost to you.
For our summer music this year, we are once more inviting the congregation to participate! This year, summer music will be virtual, so we will be using pre-recorded videos. If you are interested in singing, playing an instrument, or reading poetry, email Emily Adams at
emilyradams10@me.com
.
Mick Grzonka Presentation Review


 

Our interfaith connections continue to enhance our understanding of the world around us, this week through an enlightening presentation on Moral Economy by Lutheran scholar, Dr. Mick Grzonka.  Examining the 1942 Freiburg Council blueprint, we learned how a group of Nazi-resistance economists, historians, pastors, theologians, and their wives prepared a moral and economic roadmap for life after World War II, hoping to prevent a similar disaster in the future. The parallels to current events were sobering.


Dr. Grzonka's 84 slides, full of data and historical documents, helped us to understand how stripping freedom and dignity from workers leads them to "atomize" into crowd-think and authoritarianism.  He explained that the US was downgraded from a "full" to a "flawed" democracy as a result of lost confidence in institutional integrity, and he argued convincingly that our perilous economic system has produced higher infant mortality, worse health outcomes, and greater disparity in income and class when compared to similar and even less well-off economies. He predicted a difficult economic reckoning as the number of retired persons in the U.S. outnumbers working-age persons who can supply their needs.


Avoiding polarizing economic and political language, Dr. Grzonka argued convincingly that churches can and should use our language and expectations around morality and the common good to facilitate moral economic policy change.  He offered recognizable economic concepts that identify a stable, moral economy.   He invited churches to discuss what is lost or missing in the current economy and to provide a place where all people can find a sense of meaning, purpose and belonging.  And he called us to claim our moral yardstick to evaluate economic and political entities, empowering our membership to bring their gifts to bear in forming a more moral, sustainable system. He recommended that we read the 1985 "Kairos Document," created by South African Christians in response to government Apartheid.

                                                   -

Pastor Kelly and Pastor Kristy
Hi Readers of High Conflict,
When I found this quick read article on media literacy, it seemed a perfect add on for readers of this book. It gives tips on thinking critically about news we are bombarded with constantly and how to determine what is fact, fiction or partial truth.  I attached the 3 page article.  Take it or leave it.  Here is the full credit info.:
Author: Linda Marsa.  Illustrations:  Illustration/Istock by Getty Images,
Better Homes & Gardens June 2021, Volume 99, Number 6,
Copyright Meredith Corporation 2021
I enjoyed our discussion. Thanks to Pastor Kelly for leading it.
    -Pam Breniser
Media_Literacy article.pdf
The John Wesley banner in the sanctuary was designed in 2003 by Sharon Rose to commemorate the 300th anniversary of John Wesley's birth.  It was assembled with the help of Sara Chambers and Melissa and Arthur Keefe at a Family Night workshop

.
Pastor's Sabbath Days:
Pastor Kelly: Tuesday
Pastor Kristy: Friday

Days to Reach Pastors
Pastor Kelly: Monday, Wednesday, Thursday, Friday
Pastor Kristy: Monday, Tuesday, Wednesday, Thursday

Mainstreet United Methodist Church · PO Box 1517 · Nashua, NH 03061-1517 · USA