Pastor's Sabbath Days:
Pastor Kelly: Tuesday
Pastor Kristy: Friday

Days to Reach Pastors
Pastor Kelly: Monday, Wednesday, Thursday, Friday
Pastor Kristy: Monday, Tuesday, Wednesday, Thursday
A Message from Pastor Kelly


If you were going to the doctor for some hurt seeking healing, you wouldn't go and tell the doctor everything was fine. In order for the physician to help she/he would need to know what was in pain. Naming what's wrong is the beginning of addressing the ache.

Which is where Ash Wednesday begins, naming our reality, our hurts. The ritual recognizes, and celebrates even, our mortality and the effect this has on our ability to heal. Then there's the 40-day season of Lent to work on our healing.

We're grateful for the coming together of Arlington Street and Main Street congregations, even virtually, as we celebrate Ash Wednesday together February 17, at 7:00 p.m.

In preparation for the service, please gather a candle, a piece of beach glass and a small amount of sand or dirt and a little bit of water. We won't be using ashes this year since the national Ecumenical guidelines developed with the CDC found no safe way to impose ashes. So we'll be following the Biblical examples of creating a small sandy paste on the palms of our hands to make the sign of the cross in.
-Pastor Kelly
________
THIS SUNDAY is Valentines Day which isn't a religious holiday exactly although it shares its name with a Saint and a tradition of faithful rebellion.

But we're taking advantage of the coincidence this year to celebrate the ways others in the church are "holding up our lives."

Join us live on Sunday at 10:30 a.m.
The UMHEF Scholarship Program awarded over $2+ million in scholarship every year to the members of the United Methodist Church to defray the cost of their college education. If your youth is an active member of the Mainstreet United Methodist Church and is preparing to attend college in the coming fall or is currently attending college, click this link to apply for a scholarship: https://www.umhef.org/apply/. The deadline is March 1, 2021 for scholarships for the 2021-2022 academic year.

Each year the New England Conference Scholarship Committee seeks applications from adults or recent high school graduates who are pursuing undergraduate education at any accredited two- or four-year college, university or technical school. Applicants must be United Methodist Church members and are eligible to apply every year until they complete their undergraduate degree. In 2019-20, there were 50 scholarships totaling $28,315 granted to students from the New England Conference.

The application for scholarship support can only be submitted online (see the links below). The deadline has been extended: Applications for 2020-21 support are now due midnight on May 22, 2020.

Find the 2020-21 application form
Find the 2020-21 recommendation form

Karrie Lam, the Coordinator of Youth Ministry, will be available to answer any questions and concerns about the application/recommendation you may have. Please email Karrie Lam at karrie.lam@mainstreet-umc.org to schedule a zoom meeting with her.
Ash Wednesday Information
In consultation with other local Protestant congregations, national safety advice, and state-wide health regulations, we're planning an on-line only Ash Wednesday service with Arlington Street UMC. You can check out the guidelines that have determined there is no safe way to impose ashes this year beyond your own household group. We will, however, still have a ritual to mark our brokenness and mortality as we begin our Lenten journey together. For the service, you're invited to gather a candle, a small amount of sand or dirt, a small glass of water, and if possible, a piece of sea glass.
Please contact Pastor Kelly if you have questions or need help in assembling any of these items. We can help!

We've posted the guidance developed by an ecumenical panel with the CDC input on our Facebook page.
Election of new representative needed


In paragraph 32 of our Book of Discipline it lays out who the lay members of the annual conference are. A little over halfway through that paragraph it states, "Each charge served by more than one clergy shall be entitled to as many lay members as there are clergy members."


So now that Kristy is appointed to MSUMC, we get another representative to Annual Conference which is always held in June (usually in Manchester). But this year, it will be a virtual zoom affair so it will be easier for anyone interested in representing our church and getting to know the workings of the denomination at the conference level.

Let the office know if your interested and we'll elect a rep at our next Council meeting.
Dear Main Street family,

As you are aware, the Trustees and the Safety Committee have been working to create as safe an environment as possible for us to worship in when we are able to be together again. The iWave systems have been installed to clean the air of allergens, mold, pathogens and any other "germy things" that might be in the air. There are three mobile units to take care of cleansing the air in Pastor Kelly's office, the admin office and the office that will soon be Kristy's. In addition to those systems, hand sanitizer and "COVID killer" cleaning spray is available throughout the building. Screening is done upon entry and masks are required to be worn. The pews have been measured and marked to allow for social distancing, hymnals and Bibles have been removed from the pew racks. We have done everything possible to make Main Street UMC a safer place to be when the bishop gives us the green light to return to in person worship.

The next thing on our list and perhaps even more critical, is the purchase of two Automatic External Defibrillators (AEDs). The State of New Hampshire has a contract with several vendors to purchase the units at an extremely reduced price. The AEDs being considered are $917.00 each. The UMM group has generously committed to funding the purchase of one unit. If 46 of us could donate $20.00 each, we would have enough to purchase the second unit. I know you are wondering where these AEDs would be located. One will be in the first floor lobby area and the second outside of the sanctuary in the second floor lobby area. This is a purchase that could truly be the difference between life and death for someone experiencing a cardiac event. Please consider making that $20,00 contribution. You may mail your check to the church, PO Box 1517, Nashua, 03061, and make a note on the check that it is for the AED procurement. If you have any questions, please contact me. I thank you in advance for making this life saving addition possible.

Donna Swanson
Chair, MSUMC Board of Trustees
603-759-5088
Recorded prayer services inspired by Taizé
You are invited into a simple, meditative prayer service with Taizé chants as part of your Lenten journey. The pre-recorded services will be available each Wednesday from Feb. 24 to March 31, 2021. The services will be 30-35 minutes. Author, educator and spiritual director Kate Young Wilder will be our host. The services will be posted on the website at https://www.neumc.org/Taizé_Lent
A Message from Missions

The Nashua Soup Kitchen at 2 Quincy Street could use some soup, especially soups like Chicken Noodle, cream soups, and the Progresso-type soups that don't need to be diluted. You can drop it off any weekday, and you might add some mac and cheese packages to keep folks cozy and happy! You can even order online and have it delivered! How great is that! GO SOUP!!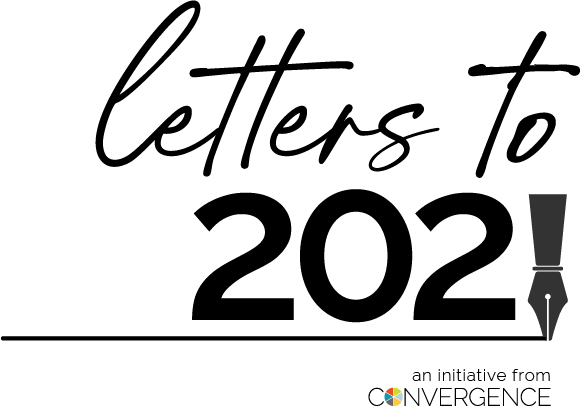 We are inviting people of faith and congregations to write a letter to 2021 which will both remind us of the lessons we learned during this challenging season and how it felt to live through it, and cast our personal vision for the world we want to see coming into being by December 2021.


Please use the following link to submit your letter:
https://convergenceus.org/letters-to-2021/


Al James has shared his letter with us:

LETTER TO 2021
January 23, 2021


Though I be absent in the flesh, yet am I with you in the spirit.1
Praise be to the God and Father of our Lord Jesus Christ, the Father of compassion and the God of all comfort, who comforts us in all our troubles, so that we can comfort those in any trouble with the comfort we ourselves have received from God. For just as the sufferings of Christ flow over into our lives, so also through Christ our comfort overflows. If I am distressed, it is for your comfort and salvation; if I am comforted, it is for your comfort, which produces in you patient endurance of the same sufferings I suffer. And my hope for you is firm, because I know that just as you share in my sufferings, so also you share in my comfort.2
When times are good, be happy; but when times are bad, consider: God has made the one as well as the other. Therefore, a man cannot discover anything about his future.3 I know what it is to be in need, and I know what it is to have plenty. I have learned the secret of being content in any and every situation, whether well fed or hungry, whether living in plenty or in want. I can do everything through him who gives me strength.4 The race is not to the swift, nor the battle to the strong, neither yet bread to the wise, nor yet riches to men of understanding, nor yet favour to men of skill; but time and chance happeneth to them all.5
Cast your cares on the Lord and he will sustain you; he will never let the righteous fall.6 Humble yourself, therefore, under God's mighty hand, that he may lift you up in due time. Cast all your anxiety on him because he cares for you. And the God of all grace, who called you to his eternal glory in Christ, after you have suffered a little while, will himself restore you and make you strong, firm, and steadfast.7
He says, "Come unto me all you who are weary and burdened, and I will give you rest. Take my yoke upon you and learn from me, for I am gentle and humble in heart, and you will find rest for your souls. For my yoke is easy and my burden is light."8 He gives strength to the weary and increases the power of the weak. Even youths grow tired and weary, and young men stumble and fall; but those who hope in the Lord will renew their strength. They will walk and not be faint. They will soar on wings like eagles; they will run and not grow weary, they will walk and not be faint.9
Let us then approach the throne of grace with confidence, so that we may receive mercy and find grace to help us in our time of need.10 Blessed is the man who perseveres under trial, because when he has stood the test, he will receive the crown of life that God has promised to those who love him11 because suffering produces perseverance; perseverance, character; and character, hope. And hope does not disappoint us, because God has poured out his love into our hearts by the Holy Spirit, whom he has given us.12 Trust in the Lord with all your heart and lean not on your own understanding; in all your ways acknowledge him, and he will direct your paths.13
And what does the Lord require of you? To act justly and to love mercy and to walk humbly with your God.14 But seek first his kingdom and his righteousness, and all these things will be given to you as well. Therefore do not worry about tomorrow, for tomorrow will worry about itself. Each day has enough trouble of its own.15
Finally, whatever is true, whatever is noble, whatever is right, whatever is pure, whatever is lovely, whatever is admirable — if anything is excellent or praiseworthy — think about such things. Whatever you have learned or received or heard from me, or seen in me — put it into practice. And the God of peace will be with you.16 And my God will meet all your needs according to his glorious riches in Christ Jesus. To our God and Father be glory for ever and ever.
Amen.17