A Message from Pastor Kelly
For the next several weeks, we will be featuring a staff member Summer reading list.  This week the list comes from Pastor Kelly.
An exhilarating exploration of the science and wonder of global bird migration.
 
In the past two decades, our understanding of the navigational and physiological feats that enable birds to cross immense oceans, fly above the highest mountains, or remain in unbroken flight for months at a stretch has exploded. What we've learned of these key migrations―how billions of birds circumnavigate the globe, flying tens of thousands of miles between hemispheres on an annual basis―is nothing short of extraordinary.
 
Bird migration entails almost unfathomable endurance, like a sparrow-sized sandpiper that will fly nonstop from Canada to Venezuela―the equivalent of running 126 consecutive marathons without food, water, or rest―avoiding dehydration by "drinking" moisture from its own muscles and organs, while orienting itself using the earth's magnetic field through a form of quantum entanglement that made Einstein queasy. Crossing the Pacific Ocean in nine days of nonstop flight, as some birds do, leaves little time for sleep, but migrants can put half their brains to sleep for a few seconds at a time, alternating sides―and their reaction time actually improves.
 
These and other revelations convey both the wonder of bird migration and its global sweep, from the mudflats of the Yellow Sea in China to the remote mountains of northeastern India to the dusty hills of southern Cyprus. This breathtaking work of nature writing from Pulitzer Prize finalist Scott Weidensaul also introduces readers to those scientists, researchers, and bird lovers trying to preserve global migratory patterns in the face of climate change and other environmental challenges.
 
Drawing on his own extensive fieldwork, in A World on the Wing Weidensaul unveils with dazzling prose the miracle of nature taking place over our heads.
 
From biblical times to today, humans have found meaning and significance in the actions and symbolism of birds. We admire their mystery and manners, their strength and fragility, their beauty and their ugliness—and perhaps compare these very characteristics to their own lives in the process.
 
Though admired today, the birds of Scripture are largely unseen and underappreciated. From the well-known image of the dove to the birds that gorge on the flesh of the defeated "beast" in Revelation, birds play a dynamic part in Scripture. They bring bread to the prophets. They are food for the wanderers. As sacrifices, they are the currency of mercy.
Highlighting 10 birds throughout Scripture, author Debbie Blue explores their significance in both familiar and unfamiliar biblical stories and illustrates how and why they have represented humanity across culture, Christian tradition, art, and contemporary psyche. With these (usually) minor characters at the forefront of human imaginations, poignant life lessons illuminate such qualities as desire and gratitude, power and vulnerability, insignificance and importance—even as readers gain a better understanding that God's mysterious grace is sometimes most evident in His simplest of creatures.
 
From critically acclaimed author Brian McLaren comes a brilliant retelling of the biblical story and a thrilling reintroduction to Christian faith. MSUMC is invited to read as a congregation beginning this September.
 
This book offers everything you need to explore what a difference an honest, living, growing faith can make in our world today. It also puts tools in your hands to create a life-changing learning community in any home, restaurant, or other welcoming space.
 
The fifty-two (plus a few) weekly readings can each be read aloud in 10 to 12 minutes and offer a simple curriculum of insightful reflections and transformative practices. Organized around the traditional church year, these readings give an overview of the whole Bible and guide an individual or a group of friends through a year of rich study, interactive learning, and personal growth.
 
Perfect for home churches, congregations, classes, or individual study, each reading invites you to cultivate an honest, intelligent understanding of the Bible and of Christian faith in 21st century. Engage with discussion questions designed to challenge, stimulate, and encourage.
Reimagine what it means to live joyfully and responsibly in today's world as agents of God's justice, creativity, and peace. This book will inspire and activate you in your spiritual journey.

A bold proposal "only doubt can save the world and your faith." Bishop Devadhar has recommended this book to congregations and has invited the author to a 4-week zoom class beginning September 13
 
Sixty-five million adults in the U.S. have dropped out of active church attendance and about 2.7 million more are leaving every year. Faith After Doubt is for the millions of people around the world who feel that their faith is falling apart.
 
Using his own story and the stories of a diverse group of struggling believers, Brian D. McLaren, a former pastor and now an author, speaker, and activist shows how old assumptions are being challenged in nearly every area of human life, not just theology and spirituality. He proposes a four-stage model of faith development in which questions and doubt are not the enemy of faith, but rather a portal to a more mature and fruitful kind of faith. The four stages—Simplicity, Complexity, Perplexity, and Harmony—offer a path forward that can help sincere and thoughtful people leave behind unnecessary baggage and intensify their commitment to what matters most.
 
"Will help you live fuller and breathe easier.." —Glennon Doyle
 
While imprisoned in a Nazi concentration camp, Simon Wiesenthal was taken one day from his work detail to the bedside of a dying member of the SS. Haunted by the crimes in which he had participated, the soldier wanted to confess to - and obtain absolution from - a Jew. Faced with the choice between compassion and justice, silence and truth, Wiesenthal said nothing. But even years after the war had ended, he wondered: Had he done the right thing? What would you have done in his place?
 
In this important book, fifty-three distinguished men and women respond to Wiesenthal's questions. They are theologians, political leaders, writers, jurists, psychiatrists, human rights activists, Holocaust survivors, and victims of attempted genocide in Bosnia, Cambodia, China, and Tibet. Their responses, as varied as their experiences of the world, remind us that Wiesenthal's questions are not limited to events of the past. Often surprising and always thought-provoking, The Sunflower will challenge you to define your beliefs about justice, compassion, and human responsibility.
 
"How can you still be a Christian?" 
 
This is the most common question Diana Butler Bass is asked today. It is a question that many believers ponder as they wrestle with disappointment and disillusionment in their church and its leadership. But while many Christians have left their churches, they cannot leave their faith behind. 
 
In Freeing Jesus, Bass challenges the idea that Jesus can only be understood in static, one-dimensional ways and asks us to instead consider a life where Jesus grows with us and helps us through life's challenges in several capacities: as Friend, Teacher, Savior, Lord, Way, and Presence. 
 
Freeing Jesus is an invitation to leave the religious wars behind and rediscover Jesus in all his many manifestations, to experience Jesus beyond the narrow confines we have built around him. It renews our hope in faith and worship at a time when we need it most.

Tutu, the former archbishop of Cape Town, 
winner of the 1984 Nobel Peace Prize, 
and chair of the Truth and Reconciliation Commission from 1995--1998, led struggles against apartheid in South Africa 
while espousing a theology of relationship known as "ubuntu." 
Battle takes you inside this spiritual heavyweight's soul in Reconciliation: The Ubuntu Theology of Desmond Tutu.
 
-Pastor Kelly


Summer Worship
Our 9:35 am Summer streaming service is now open for in-person registration. Worshipers may join us in the sanctuary. Safety protocols will be followed and masks will be required. Please use the link provided below to register.

Please arrive no later than 9:15 so that you have time to go through the screening process.
Sunday June 27th Service Link
*If you prefer to worship without a mask, join us outdoors on July 4 and August 1st  at 8:15 (Garden Holy Communion) or on July 11th at 9:30 am at Greeley Park (Gazebo).

Request from your Lay Leaders and Nominations team
Given the challenges of the past year and the reduced capacity of our teams during the pandemic, we're asking for an extra year of team membership, a freeze on committee changes for this upcoming year, if you're willing. There are a couple of notable exceptions, openings like the Finance Chair, which we must fill, but for the most part, many teams couldn't get done what they wanted to do, so we're having a do-over. Contact Pastor Kelly or the lay leaders if you still want to rotate off of your team assignments this year or if you have interest in working on another ministry area.
Thank you.


Nashua Farmers Market 2021
NOW OPEN
10 am–2 pm Sunday
We're so excited to welcome you back to our 
Nashua Farmers Market
for the summer of 2021! We have returning and new vendors ready to share their bounty with you, as well as art, music, dance and MORE!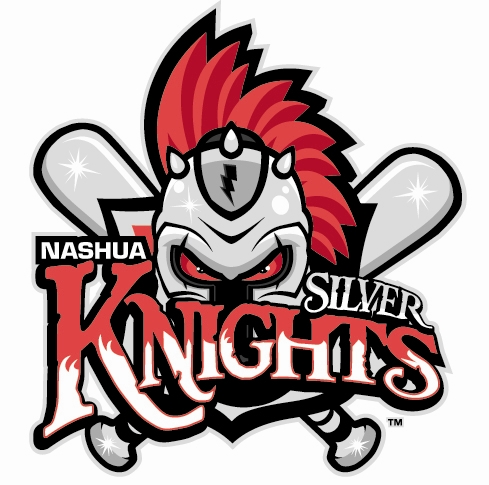 Silver Knights Outing!!!
 We are looking into a  Fireworks Friday night baseball game!  The two dates of interest are Friday July 30th or Friday August 6th.  If this is something you would like to be a part of, please contact the main office, office@mainstreeet-umc.org , and let us know which day you would prefer so that we can purchase a block of tickets together.  
Summer Counters Needed
 
Our fantastic counters work so hard and diligently each Sunday and need a little Summer time off to recharge and relax.  If you are available and/or able, we would greatly appreciate your help through the summer.  Please contact Natasha Drew at
office@mainstreet-umc.org
Thank you!
Project Linus Update
 
Thank you for letting , my Girl Scout friend and I put a blanket collection box at MSUMC.  As of Monday, June 7th we exceeded our goal of 125 blankets (130 blankets in total)!!  Thank you for your support. 
   -Nora C. and friend
May 2021 Finance Snapshot:
General Fund (GF)
Total GF Income Received as of 5/31/2021:      $204,630.73*
Total GF Income Budgeted through 5/31/2021:      $183,125.00
Total GF Expenses Paid through 5/31/2021:      $169,000.84
Total GF Expenses Budgeted through 5/31/2021:   $191,670.69
*  Includes $10,260.00 designated for Heart of Nashua Continued and CARES Act PPP Draw 2 Funds of 
    $41,352.00 received and used for GF expenses.
Notes on General Fund
We did not pay World and New England Mission Shares leaving us two months behind ($3902.52).   We can make this up later in the year depending on income and expenses.  

The last of the Cares Act PPP funds were used in May for the May 15 payroll.  The PPP money was an immense help in meeting our financial obligations.  We will apply for forgiveness later this summer.

We are current on other expenses.
Heart of Nashua 1 & 2 (GiF) & HON Cont. (Capital Campaign/Elevator, Connector, Renovations) 
-  Balance Due on HON Loan as of 5/31/2021:  $141,793.76 (Loan was $358,343.45)
-  In May the $1,769.53 monthly payment was paid.  HON Cont. funds on hand 5/31/2021 ($8696.72) will cover payments for five months.  
-  Total Paid (including interest) Using HON 1, 2 & Continued as of 5/31/2021:  $1,893,427.65
Funding for the Future, 100 for $150 (Endowment) – Received this year as of 5/31/2021:  $1895.
    Anyone can be one of 100 people or families giving $150 each year (or donate any amount) to grow our endowment for our future.
Parsonage Mortgage – As of 4/30/2021 we owed $67,395.07 on the parsonage.  We are paying $896.22 per month.  At the present rate, the parsonage will be paid off on 1/23/29.  We have been using income from the Scrip's gift card fundraiser program run near Christmas to paydown the principal.  If you wish to donate directly to reduce this balance, please mark donations for parsonage paydown.
Extra Mile Giving Opportunities - At this time, we have two opportunities and one anticipated opportunity for extra mile giving.  
-The church will replace the bark mulch along the plantings with river rock.  This will be longer lasting than mulch and will help prevent cigarette fires and damage to our sprinkler system which have been an issue.  The total expense is $2750 and the work will likely occur in July.   Donations may be made for this and should be marked "landscaping."  
-We received notice of a partial approval of $882 on a matching grant from the New England Conference Together for Tomorrow grant program.  It will help provide incremental upgrades to the existing A/V systems of the church to enhance our ability to reach our community.  The application was for a matching grant of $1181 to match $1181 from the church (totaling $2362).  Areas of our outreach to be enhanced:  
               ·    Improved production quality of our online video stream, and enhanced video capability.
               ·     Simplified production for volunteer technical team
               ·     Support for audio amplification for inperson outdoor worship
               ·     Preparation for future hybrid online/in-person worship
Please mark donations A/V.
-We plan on replacing flooring in Kristy's office with the same as in the vestry.  We have not yet   received a quote for this.  
For additional information on the landscape stones and flooring, contact Donna Swanson.  Contact Jerry Harrow for information on the A/V production updates.   
Thank You  Thank you to all who support this congregation.  Your financial gifts, service and prayers are all appreciated and needed to meet our budget goals.  It is a lean budget and barely covers needs.
Pastor's Sabbath Days:
Pastor Kelly: Tuesday
Pastor Kristy: Friday

Days to Reach Pastors
Pastor Kelly: Monday, Wednesday, Thursday, Friday
Pastor Kristy: Monday, Tuesday, Wednesday, Thursday

Mainstreet United Methodist Church · PO Box 1517 · Nashua, NH 03061-1517 · USA